Community. That is the word that best describes our campus experience at Stenberg College. People greet each other as they pass in the halls; classmates know one another by name and build genuine, lasting relationships, and there is always someone ready to lend a helping hand or a shoulder to lean on when the day isn't going quite as everyone had hoped.
There are always new activities to join in on; some are started by the Campus Life team; others are initiated by the students themselves: a school-wide photography contest, classroom potlucks, a campus environmental board for students and staff to post ideas on how to better protect the earth within the school, a fire drill, a free lunch of samosas to celebrate Vaisakhi, an Easter celebration, an ice cream social, and a whodunnit murder mystery.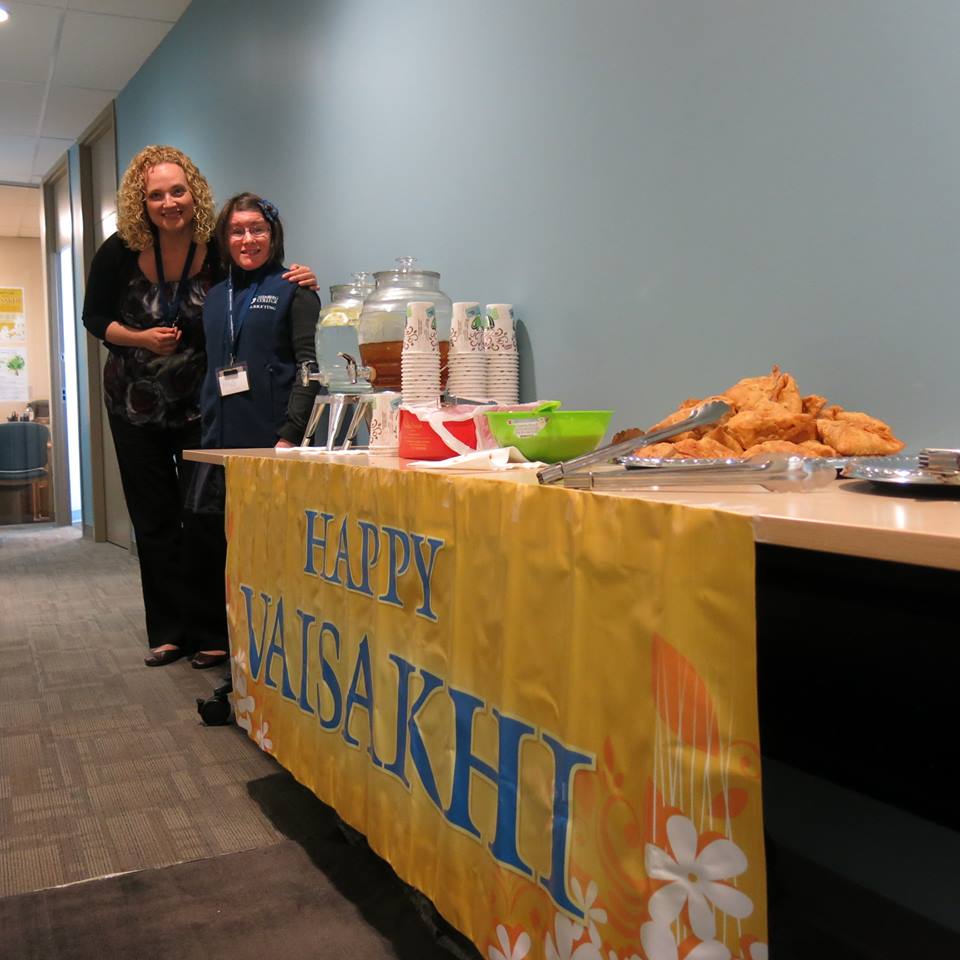 In my seven months on campus so far, I've witnessed firsthand just how passionate Stenberg's students are about the school's sense of community.
People have volunteered to help with other classes grad ceremonies, started a paper recycling program, gotten the whole school to sign a card for an ill faculty member, raised money for a student whose home burned down, and hosted a clothing drive for the homeless in Surrey.
One of my classmates, Karson, decided to host the first annual 'Stenbies' awards ceremony for our class, complete with certificates emblazoned with such dubious honours as "Most Likely to get Stuck in the Elevator" and "Most Likely to Step in Poop." This is a tradition which we hope the next generation of Stenberg's education assistants will carry forward.
Even beyond campus events, Stenberg College promotes community by giving plenty of opportunities for students to get involved with the marketing team: helping out at the photo booth in the mall, wearing gigantic inflatable eyeballs at the transit hub to promote Stenberg's dispensing optician program, writing blog posts (hi Mom!) and more.
All of this is to say that the experience that I have had at the college has been unforgettable.
It's the little things: Darth Vader holding candy for students at Lisa's always-open door, racing a particularly fleet-footed classmate to the microwave in the student kitchen, and sitting on the couches in the student lounge with my classmates while we chat and eat lunch together. At the end of the day, though, it really is the students who make Stenberg College what it is. It's the community provided by like-minded people working together: people who share a desire to better themselves and their community.