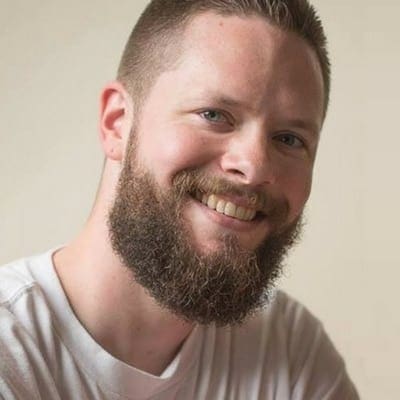 Hi! My name is Steven, and I am a student in Stenberg's Education Assistant program.
I have always wanted to work in the education system; when I got out of high school, my goal was to be an English teacher; however, life happened and I shifted priorities to focus on providing for my family. I've worked as a manager in a coffee shop, a customer relations representative in a call centre, a retail sales supervisor, and most recently, a truck driver.
Each of the positions that I've worked in has taught me the same thing: my favourite role is to train new employees and to help coworkers who are having difficulty learning a new system or process. The sense of satisfaction I felt when one of my protégés had a breakthrough was more rewarding to me than the biggest sale, best call time, or best-balanced profit and loss report could ever be. (Backing a trailer into a tight loading dock on the first try comes a pretty close second though…just saying.)
I heard about Stenberg's Education Assistant program and was intrigued: not only would I be able to work with individuals who need the kind of specialised one-on-one assistance that I find most fulfilling to provide, but I would also get to work during school hours, allowing me to spend my evenings and weekends with my family.
After working a strange combination of either early mornings or late nights for many years at my prior places of employment, the opportunity to get into a regular schedule was extremely appealing. I have always wanted to work in the education system, and Stenberg's condensed ten-month program length would allow me to get into my new career quickly without spending an extended period out of the workforce.
Before applying, I researched similar programs offered by several other schools, but I kept coming back to Stenberg. What brought me to Stenberg was the general consensus of the professionals working in the field with whom I spoke: Schools like to see Stenberg College on applicants' resumes, because Stenberg hires professionals who have actively worked in the field to instruct the classes, allowing students to hear about what it's like to work as an Education Assistant and to learn what to expect in real-life situations.
The program advisor who I dealt with, Jandy, made the sign-up process enjoyable and painless; she readily answered all of my questions. As I signed the paper, I knew that I had made the right decision in pursuing a career as an Education Assistant through Stenberg College.
Now, I'm five months into my ten-month program, and the journey so far has been incredible.
I'm in a classroom with sixteen like-minded students – other men and women who have a genuine passion for learning, for teaching, for helping, for caring. I'm so excited to see what the next five months bring, and I'm glad that I can share my journey with you.