Open at the Close
Daniel / October 6, 2016 / Blog Psychiatric Nursing / 0 comments
As I'm typing my final blog, I'm also reflecting on the past 23 months with how far I have come and what it all means to me now.
I still find it surreal that in a few short weeks, I will be writing the RPNC registration exam, and working in my first paid position as a psychiatric nurse. I remember my first goal when we started was to just pass, I never saw myself excelling at post-secondary studies. However, fining that I loved the program and that content, I was able to engage and build a desire to want to learn more. As the months and clinical rotations progressed, I found myself wanting more and more challenges and rising up to meet them.
The past 23 months haven't come without my own personal challenges as well. From my best friend and soulmate being diagnosed with a medical condition, to another family member being hospitalized and in the ICU for much of my semester 5 placement; I feel I have had to overcome some significant hurdles to get to where I am.
The clinical instructors I have come across, from the first term to my final practicum have all been instrumental in my growth as a nurse.
You really can only learn so much from a textbook, having the guidance and coaching on the ground is how we really grow and gain experience. In particular my last two settings, the Psychiatric Assessment Unit and CRESST, were challenges that brought forth the best in me as a nurse. I always felt some anxiety in anticipation of new placements, but everywhere we go as students is an opportunity to learn and grow. If I were to give a word of advice for future students, I'd say keep an open mind and be prepared to learn no matter where you are placed, you'll only get out of what you put into your own learning.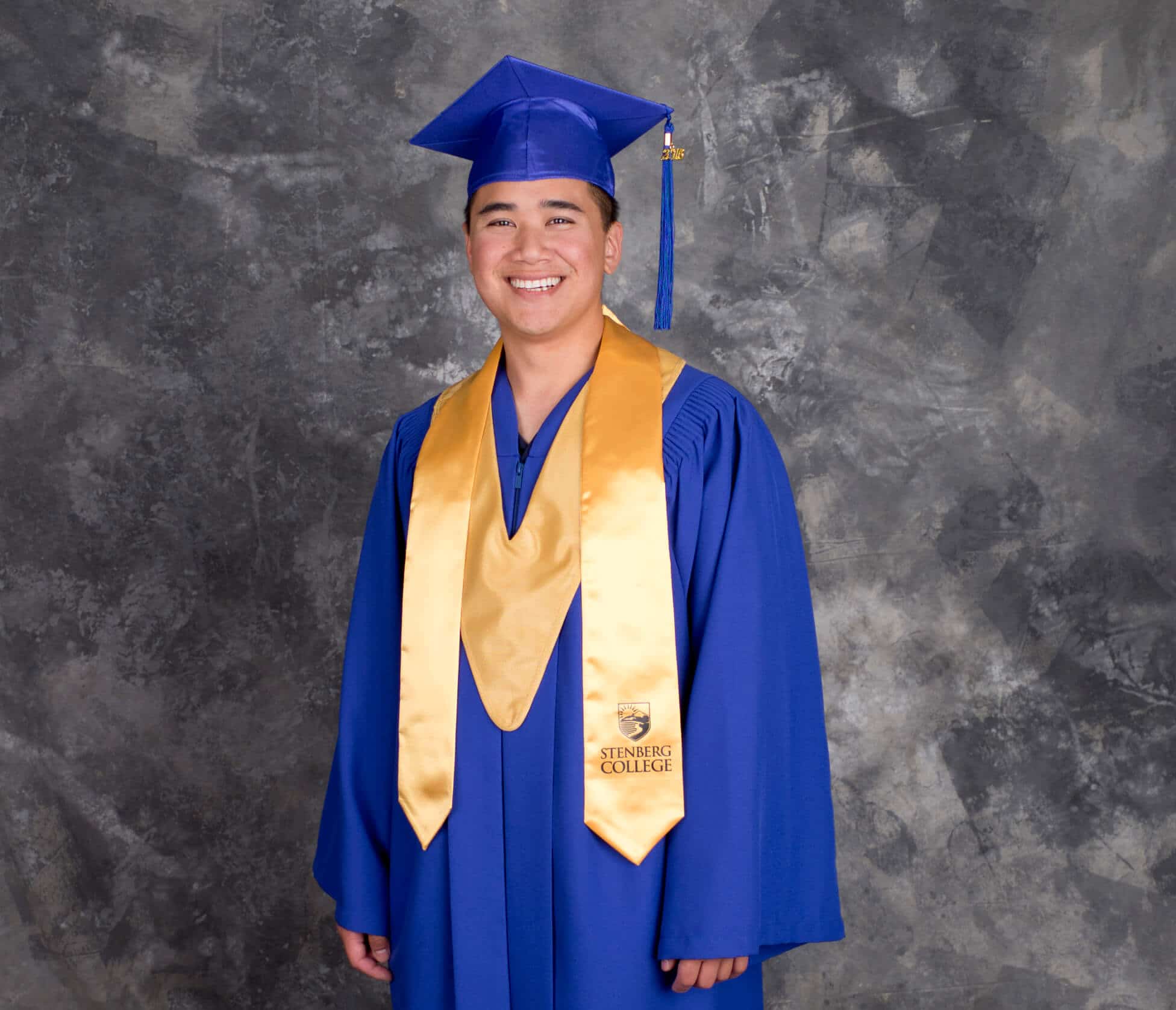 Being able to share my journey, and hopefully inspire others to take the next step has been both a pleasure and an honour.
Being selected as a Student of the Year finalist was a huge shock especially when I think back to semester 1 and feeling overwhelmed with classwork, just wanting to pass.
The panel interview was an exciting and nerve-wracking moment. I gave it my all though because in the end we have nothing to lose. While I was not selected, it was an honour to be nominated as the representative for my hardworking cohort.
Moving forward from here, I'm excited at what the future has in store for me and my family. Completing the RDPN program has brought so many new opportunities that I plan on taking in over the coming months. I know that I will now have the ability for a proper work-life balance. I also now have a desire to continue my learning, and plan on pursuing my bachelor in psychiatric nursing as well. I hope to continue to focus my practice on emergency and crisis intervention, and now have a career in a field I love.