Dan Kibke
IT & Facilities Manager
Dan brings over 13 years of experience providing network and desktop support in the education sector. He is trained in audio engineering, video production and multi-media. Beyond providing daily support to instructors and administrators, he also provides technical support for Stenberg's Online program. In his spare time he is a sound manipulator interested in improvisation, electronics, audio, video, bio-feedback systems, synthesis, field recording photocells and contact microphones.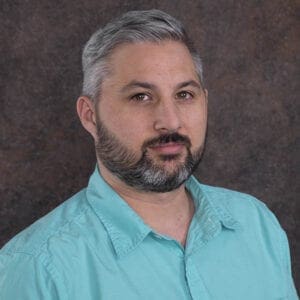 Nicholas Cherney
IT & Facilities Specialist
Nicholas Cherney is Stenberg's IT & Facilities Specialist. A Stenberg staffer since 2011, Nick's primary role is to provide front line technical support for students and staff members. Nick finds it extremely rewarding to be able to facilitate and support our students on their way to becoming a positive influence in the lives of the many patients, clients and students that they will help in their careers.